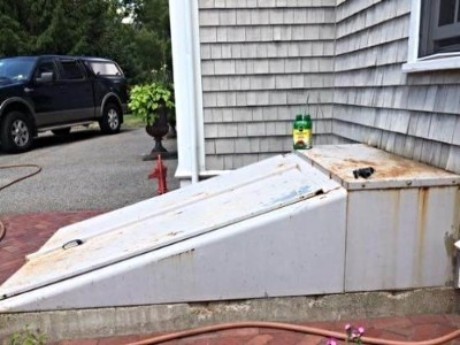 ​
Size A | 
55"W x 84" L x 20"H 
​​
Size B 

​​| 
51" W x 65" L x 21" H​
Size C | 
55" W x 72.75" L x 19.5" H
Size D | 55" W x 90" L x 21" H
Size E | 55" x 96" x 24" H
Size O | 51" x 51" x 48"H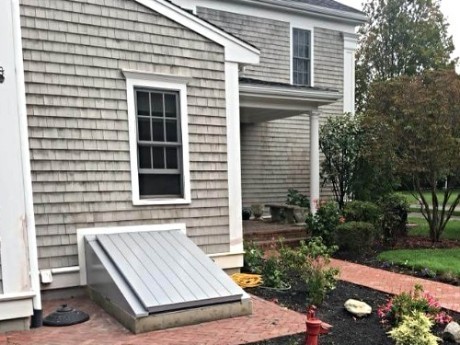 LuciGold
Cape

Cod Classic
 tongue and groove style door simulates the wooden plank appearance and is both aesthetically pleasing and compliments the style and integrity of your home. LuciGold 
Basement Bulkhead Doors come in 4 standard IFS architectural powder coatings finishes --Bone White | Fashion Grey | Black  | ​Hartford Green Or You can choose a custom finish for an additional fee. IFS offers with durability, scratch resistance, color and gloss retention.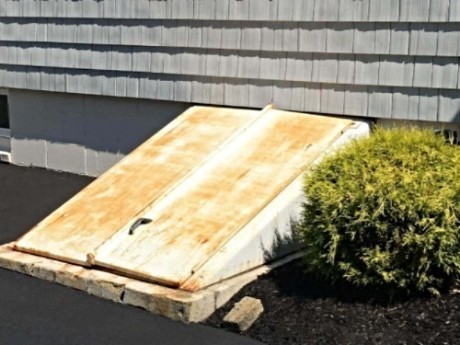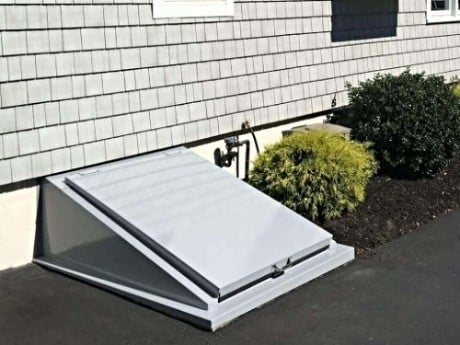 LuciGold
Everlast Door
 

with a smooth finish & our

Cape Cod Classic Style Door with Foundation Wrap that covers the deteriorating asphalt, brick or concrete foundation; eliminating additional masonry contract work.